As we move out of the 'restrictions phase' of the Covid-19 pandemic and look forward to being able to meet in a more familiar, traditional manner, one burning question for all of us should be: How can we continue to embrace new ways that we discovered in 2020 to enhance school/home communication while appreciating our return to more normal times? We believe the answer to this question may be hybrid parent teacher conferences moving forward.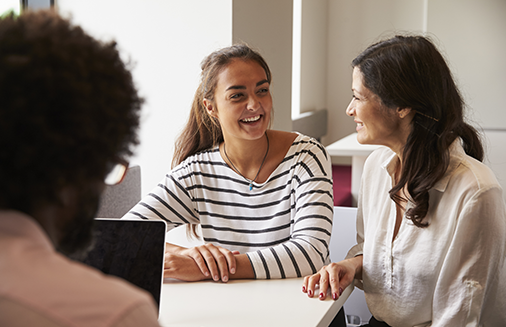 Throughout the pandemic, Parents Booking has endeavored to support schools by providing creative solutions to problems which were new to them.
Distance learning, parental engagement and effectively connecting parents and teachers virtually were amongst some of the biggest hurdles facing schools during Covid-19 lockdowns and restriction. One of the almost-universal improvements brought about by the pandemic however is the world's more familiar use with video meetings.
In general, virtual parents teacher conferences were much-praised because they lowered barriers to access, made sure that meetings started and ended at the correct times and allowed meetings to take place when they otherwise could not have. It was a quantum leap forward for schools who embraced this technology and were able to facilitate these valuable moments between the parent and teacher, where goals, targets and updates are discussed.
Parents appreciated being able to join meetings from work or home, which helped with childcare or transport. Equally, the convenience of being able to attend while taking a break at work, when parents might otherwise not have been able to attend an in person parents teacher conference, should not be left behind as we pursue 'normality'.
Being able to support teachers work from home or outside the school has also been such an improvement for staff. Teachers can now create their own mini-parent teacher conferences, at times that suit them, inviting selected parents, which has meant that parent conferences can be much more 'on demand' both now and in the future.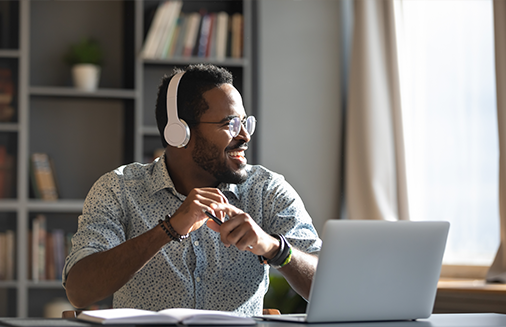 For all of us at Parents Booking, our next challenge looks like it will be how to merge virtual and in-person conferences into a 'best of both' model. While there are many schools who do not want to run anything by video going forward, for others there will be a natural instinct to offer in-person conferences and conversations again, now that these are possible. However, there will be concern from all, including admin teams, that this which could be at the expense of the groundbreaking accessibility that virtual meetings offered.
By no longer offering virtual meetings, schools risk excluding parents who found video meetings a valuable way of connecting with teachers. The risk is that we go backwards relative to the parental engagement improvements that Parents Booking has helped to engineer for over a decade.
We believe a hybrid of in-person and virtual meetings is going to be a common solution to the pressures of wanting to have in-person conferences, without compromising on accessibility or attendance from parents who truly benefited from virtual parent teacher conferences.
You can already create a hybrid of in-person and virtual parents teacher conferences in Parents Booking, but our primary concentration over the coming weeks and months will be building ever-more functionality, to ensure that the unique needs of all schools can be met by this hybrid approach.
We'd love to hear from you. If you have any special needs or a logistical/school setup which would benefit from a discussion about how hybrid parent teacher conferences would be conducted at your school, ask us for a call back or pop us some thoughts in an email.